Finding storage solutions is difficult in most homes, but in a rental apartment / home that has insufficient (or completely non-existent) closet space and where you're not allowed to drill into the walls, finding spots to stash all your stuff is even more challenging. By crafting your own storage boards and bins that lean against the wall or roll under the bed, you can store more in your rental space—and also take it all with you when you move out.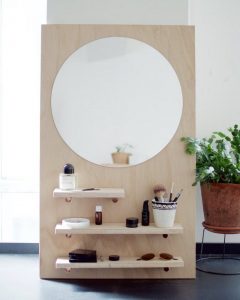 If you're in need of a spot to get ready in the morning, build this makeup vanity. It's a great DIY project and you can customise the shelving to accommodate your makeup stash.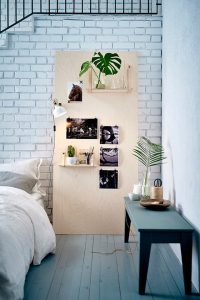 To hang up photos, posters and small shelves without drilling into the walls, attach all of the elements to a large plywood board, as above. Lean the board casually against the wall, or move it around as needed.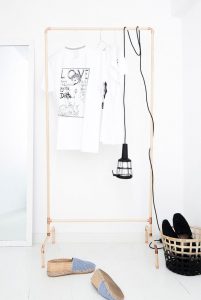 And because rental bedrooms rarely come with enough closet space, this freestanding clothing rack is a must-pin DIY idea.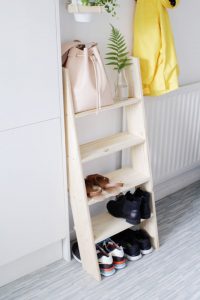 Where do you store your shoes when you hardly have a closet? Assemble this wooden shoe ladder. No mess, no fuss.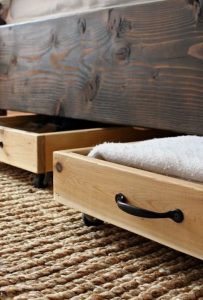 In addition to the obvious benefit of stashing extra linens out of sight, these wooden under-bed storage bins also keep moths away thanks to their light cedar scent.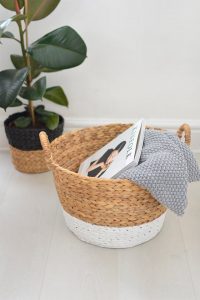 Wicker baskets gives a bespoke touch with custom color-blocking.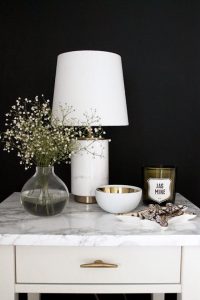 When you could use an extra surface (and some drawer space) beside your bed, turn to this marble-topped hack or something more inexpensive.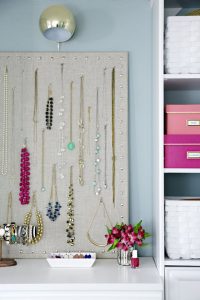 When wrapped in material, a cheap cork board turns into a stylish jewelry organiser. You can outline the board in silver pushpins to keep the fabric in place and provide a striking border.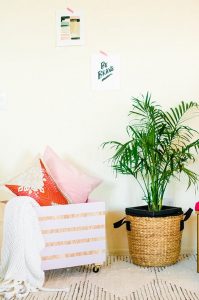 In a rental apartment, portable storage that can move from room to room, and apartment to apartment, is worth the time it takes to make it yourself. A crafted wheel bin as above can be painted to match any decor style.